Dubai is the 3rd most traveled city in the world. 20 years ago, Dubai was nothing but a desert. There wasn't any fancy building, car, or any kind of attraction. Due to the vision of High Highness Shaikh Mohammed bin Rashid Maktoum (ruler of Dubai) now the city has become a popular attraction place for tourists. Dubai never settles for anything less than first place. Dubai can easily be a stopover place where you can get some beautiful sites in a couple of days. I was amazed by things to do in Dubai within a week. After being there for a week, I don't think I barely even scratch the surface. No wonder Dubai is known to be the las-Vegas of the middle east. This place has a lot of things to do and I hope you use this guide to set your trip.
Budget-Friendly Stay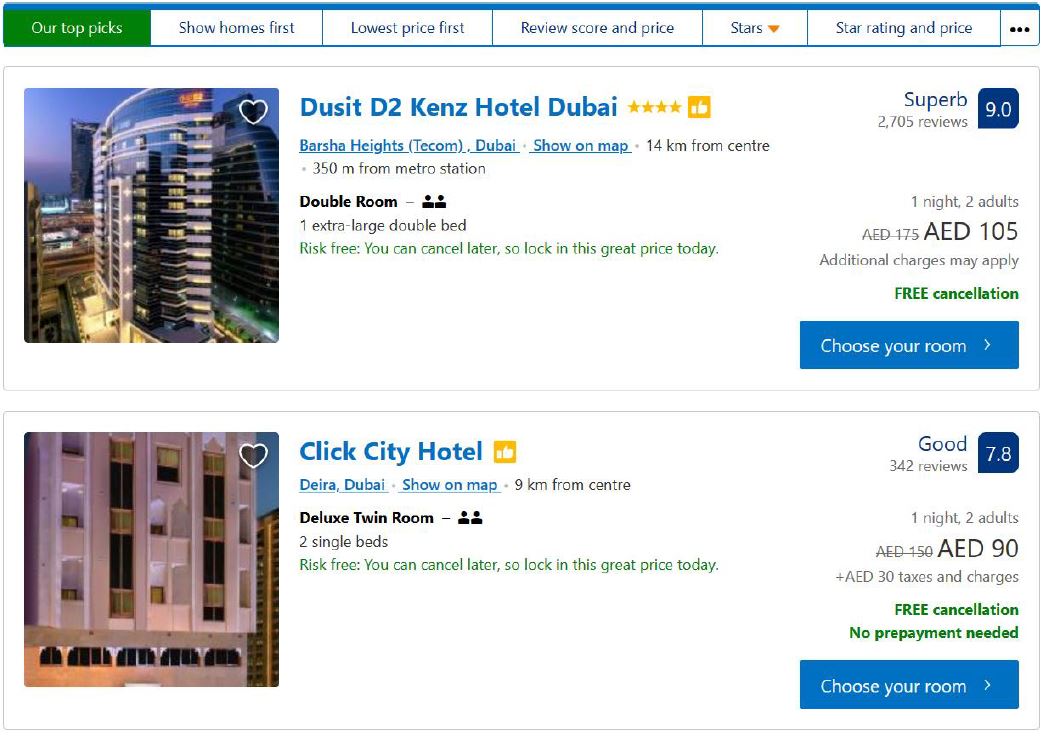 There are a budget-friendly hotel starts from 90 – 200 AED per night for a normal double room or twin bed. Most of the hotels include a swimming pool, fitness, and Wi-Fi. Now let's say if you are looking for luxury, Dubai is the right place you chose my friend. The sky is the limit! It's crazy.
Cost of Food
You can order food from online by using apps like Zomato, Talabat, and deliveroo. These are the main online food order apps by residence in Dubai. Most of the meals cost an average of 30 AED. If you don't want to order online and get something by walking then there are lots of restaurants in every corner of Dubai. There is a large variety of food cuisine available in Dubai. If you want to decrease the cost of your meal, there is always a cafeteria and restaurants that servers Shawarma, grilled chicken, hummus, falafel for 5 -15 AED (mostly in old Dubai). These are tasty Arabic dishes and completely stomach filling. Now, if you are planning to buy groceries then, I would say grocery items will cost from 200 - 250 AED for a week. I loved RAVI, a Pakistani restaurant in Al Karama.
Getting Around in Dubai
One of the best rides to any place in Dubai is Metro. It is very efficient and well maintained by the Road Transport Authority. Point to note is that in the morning metros are crowded because of people going to work and evening after 5:00 pm it is crowded. But you can purchase a Gold class ticket where there isn't much crowed but, you have to pay the double amount of normal ticket. A normal single fare can cost you from 3-8.50 AED (price based on distance). So, for gold class, it is going to be from being 6-17 AED single fare. There is also a day pass which also costs 20 AED. Below the Metro station or nearby metro station, there is a bus stop that will take you to a different destination where you can't reach by metro.
Note: If you are taking metro then bus to some destinations are completely free.
Taxies are also common in Dubai. But I would suggest taking Uber or Careem for reaching faster to destination. Sometimes it is tricky to describe the location to the taxi company and might take you to the wrong destination and cost more. Keep in mind that traveling by bus is ten times cheaper than a taxi.
Things to know before going
The City usually shuts down most of the activities in Holy Month of Ramadan (Every year date changes). Restaurants are closed or covered with curtains to respect fasting Muslims. It is forbidden to eat, drink, or smoke in public while fasting in the month of Ramadan (sunrise to sunset). Try to avoid going in July and August because of high unbearable temperature (approx. 55 degrees).
Language Spoken by locals: Arabic
Electric :
Type L three-prong plug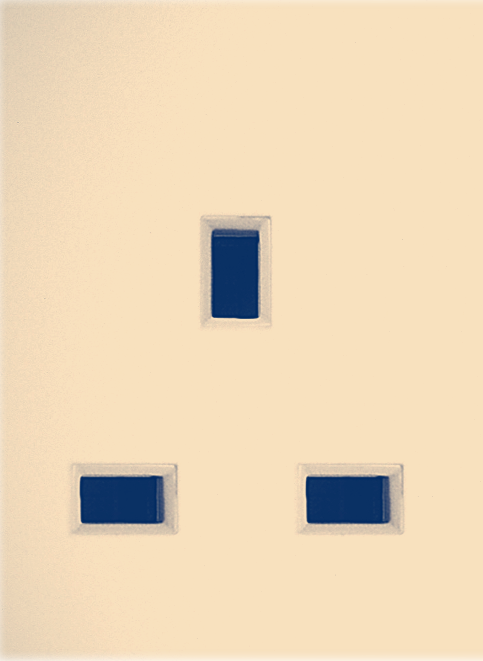 Currency :
United Arab Emirates Dirham (AED)
1 Dollar = 3.67 AED
Tips to Save Money
Do the free stuff- Dubai is known with full places free to walk around and enjoy. Spend your time in Emirates Mall, Dubai Mall, Madinat Jumeriah, Marina, Jumeriah Beach, Ibn Battuta Mall, and much more. I recommend you to go to Dubai Mall, which is one of the largest malls in the world. There is plenty of things to see and enjoy in the Dubai mall and you have a direct link with the metro.
Eat Middle-eastern Street Food- a lot of restaurants in Dubai servers middle eastern street food which is cheap and best. Instead of buying a main meal. Grab 2,3 shawarmas and a soft drink which will fill you up. Or another option is to share a table with other tourists/friends because splitting the bill of the main meal is cheaper.
Choose your Accommodation Strategically- when you choose accommodation keep this in mind.
Is the Metro Station nearby?
Is there Restaurants Nearby?
Is there free wifi?
Explore and Talk to the residence
Don't get hesitated to talk to the residence. Approximately 200 Nationalities are living harmonically in Dubai. The people are incredibly sweet and support to travelers. They help/suggest you places to eat, things to do, you will be lucky to visit some local sites.
Get Attractions and Activities ticket from Collectyourticket.com
we provide all the top attractions and activity tickets at a lower price than at the counter. When you purchase from us, you don't have to stand in the queue. You can utilize that time to enjoy more activities and attractions in Dubai. You can book your ticket for any shows, attractions or activities before 24 hours.
Zomato Happy Hours - Purchase food online in happy hours. There will be a discount of up to 50% at your favorite restaurant.
Buy Entertainer – This App has offers like 2 for 1 for activities, restaurants, and hotels. Even though it is not cheap to purchase it will cost around 450 AED.
Top Things to do/see in Dubai
Desert Safari
Desert safari should be a top activity in your to-do list. Crazy Adrenaline Rush dune bashing with traditional dinner. You will be able to sit on a camel and take it for a ride. Hold a falcon and take some pictures with it. You can wear traditional clothes and cherish some beautiful moments with your loved ones in the desert. It a 6 hours unique experience which will cost around 120 AED per person (definitely worth the price).
Global Village
Global Village is a seasonal shopping hub opening every year during winter in the city of Dubai. The shopping event has 20+ international pavilions, displaying a particular country's culture and products. Visiting the Global village itself takes a day to complete the tour. It is known to be the UAE's biggest shopping market place with many funfair activities like amusement rides which are suitable for Adults and kids.
Burj Khalifa
The tallest building in the world, Burj Khalifa, is over 800-meter-tall and consists of 160 floors including the underground. If you are in visiting Dubai, visiting the observation deck in Burj Khalifa is a must thing to do. You can go on top of Burj Khalifa to 124th and 125th floor and enjoy the spectacular view from there. Burj Khalifa's tip can be spotted from a 95 Km radius. That's crazy!!!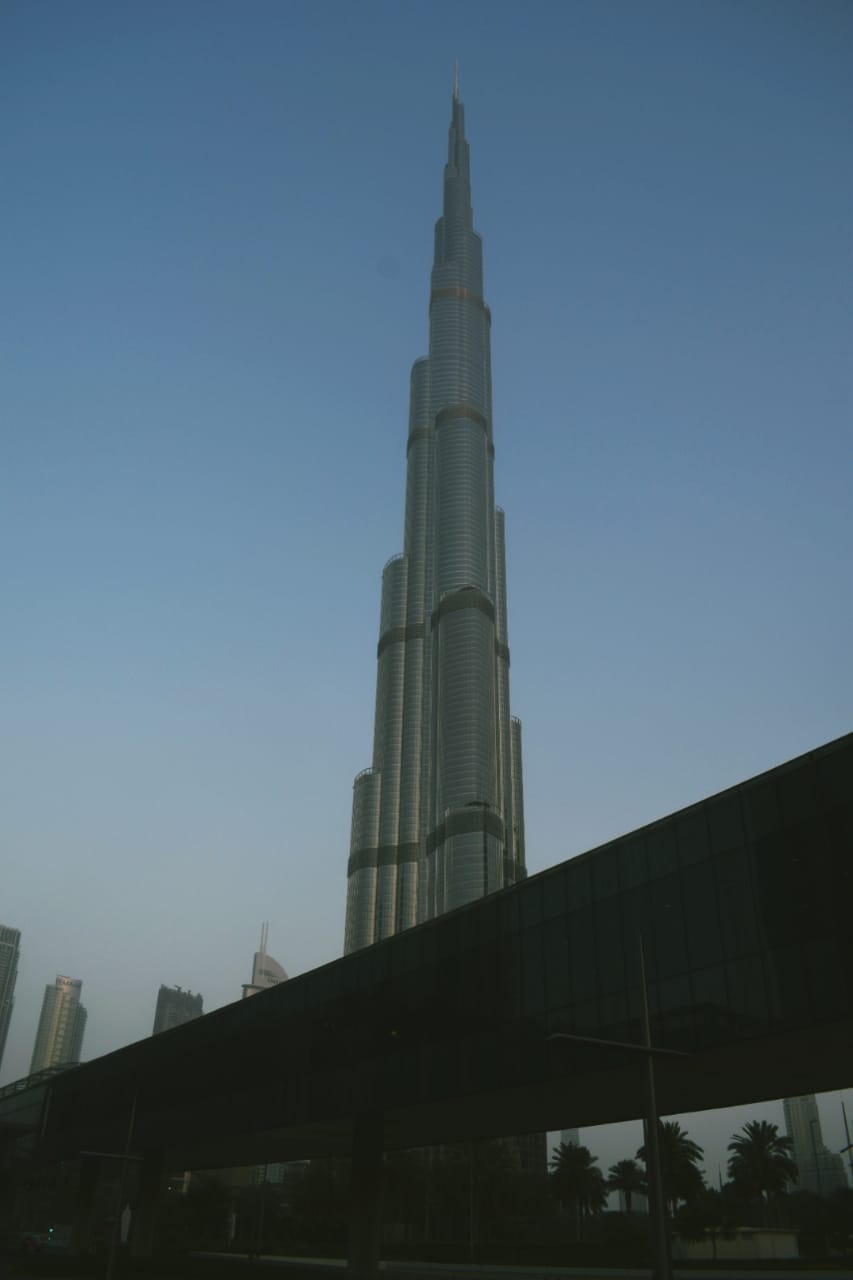 Dubai Mall
Dubai Mall is the world's largest mall ever build which is a part of the downtown build(next to Burj Khalifa). There is a direct way from the Dubai mall to Burj Khalifa. The Mall consists of four floors of exploration. The size of the mall is similar to 50 times a soccer field so you can imagine how much you have to walk to completely see Dubai Mall. There are theaters, ice rink, the largest aquarium, and e-karting. Just roaming around Dubai Mall will easily take 6 -8 hours to complete.
Kite Beach
Walk across the newly revamped kite beach in Dubai. There are several physical activities for kids and adults such as X Ground Skate park, wire world Adventure, tennis court, and volleyball, and much more. Fitness freak can enjoy jogging and cycling track with a beach view. It is not only for adventure lovers but also for foodies too.
Old Dubai
As the word 'old Dubai', you can experience all the rich traditional market and cultural understanding by visiting old Dubai. You can see a lot of iconic spots of old Dubai which preserves the culture of Dubai 20 years ago. You can start a walk from gold Souq and end in Bur Dubai. Or hop on a boat for 1 AED to cross and go to bur Dubai and explore there too. You might find a lot of sweets and spices there.